LA FINE EQUIPE : TYPICAL (Ft. ZéFire)
12.02.19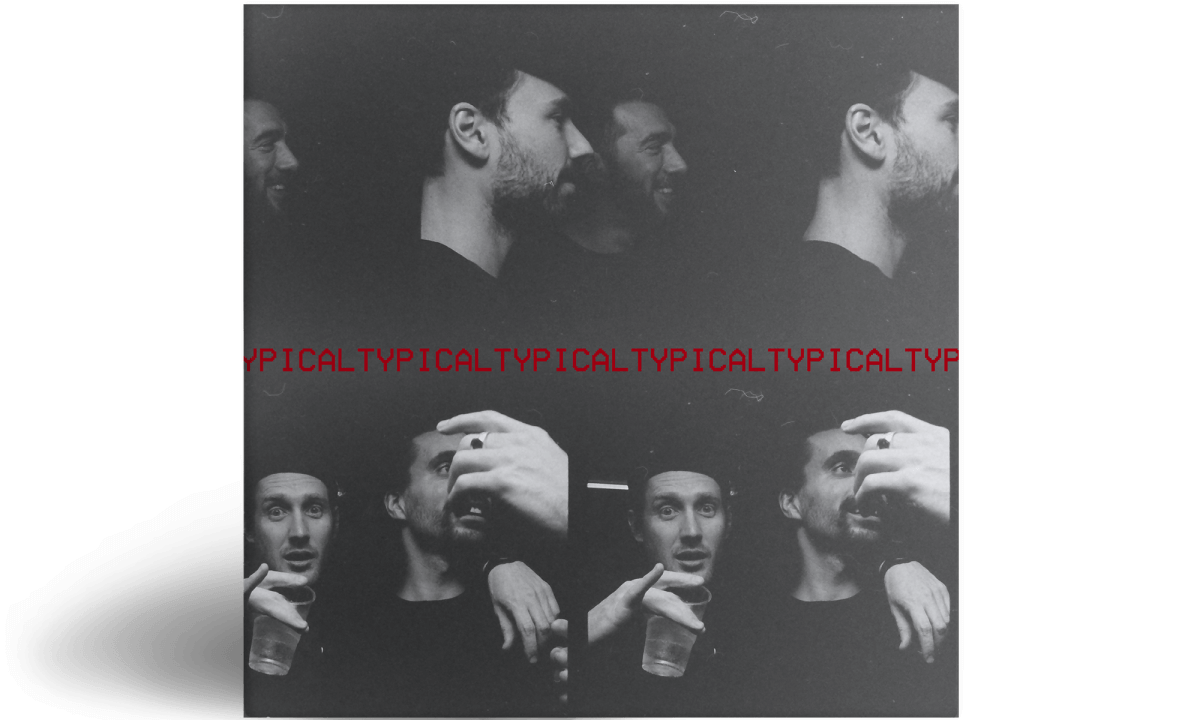 After « What Eva (Ft. Mr. J. Medeiros) », praising the old school hip hop vibe that dived them into music, La Fine Equipe is back with « Typical (Ft. ZeFire) », new single with Housy sonorities which will definitely make you dance.
From Her to A2H and Clément Bazin, ZeFire has conquered French artists heart since a few years. Multi talented Montrealer, this singer with a chameleon's voice keeps on surprising with his ability to make his unique flow fit with any instrumental.
With « Typical », the beatmakers quatuor shows the scope of its inspirations. Even if they keep this breakbeat rhythm that became their trademark, it's a bass line which dive us into a groovy, both smashing and uplifting vibe. A perfect playground for ZeFire who juggles with the moods and play with the richness of the track to offer « Typical » a love at first sight story that can't be stopped.
Second single of 5th Season, first album entirely produced by La Fine Equipe, this track places the much anticipated release under the sign of diversity.
Nourished by each member's activity and especially the creation and development of the label Nowadays Records, the album succeed in melting past and future to be a great picture of our present.
Due to next spring, 5th Season will gather many collaborations such as the ones with Georgia Anne Muldrow, Declaime, T3 (Slum Village), Illa J or Sara Lugo, without taking in account the (already announced) presence of Fakear, Mr. J. Medeiros et ZéFire.
Après "What Eva (Ft. Mr. J. Medeiros), ode au hip hop old school de leurs premiers coups de coeur, La Fine Equipe revient avec "Typical (Ft. ZéFire)", nouveau single aux sonorités House prononcées qui promet de faire danser.
De Her à A2H en passant par Clément Bazin, ZéFire à depuis longtemps conquit le coeur d'artistes français. Montréalais aux multiples talents, ce chanteur à la voix de caméléon ne cesse de surprendre par sa capacité d'adaptation.
Avec "Typical", le quatuor fait lui aussi étalage de ses inspirations. Même si l'on garde cette rythmique breaké, marque de fabrique de La Fine Equipe, c'est une ligne de basse aussi grasse que chaloupée qui débride le morceau pour le faire osciller entre puissance et légèreté.
Quoi de mieux pour ZéFire qui jongle avec les paradoxes et joue avec la richesse de l'instru pour offrir à Typical une histoire de coup de foudre que l'on ne saurait arrêter.
Second single de 5th Season, premier album entièrement produit par La Fine Equipe, ce morceau vient placer cette sortie des plus attendues sous le signe de la diversité.
Nourrit par les activités de chacun et notamment la création et le développement du label Nowadays Records, l'album a su allier passé et futur pour être écouté au présent.
Prévu pour le printemps prochain, on pourra notamment y découvrir des collaborations avec des artistes tels que Georgia Anne Muldrow, Declaime, T3 (Slum Village), Illa J ou encore Sara Lugo, sans compter les présences déjà annoncées de Fakear, Mr. J. Medeiros et ZéFire.
28.02 – LES HIVERNALES – NYON (CH)
02.03 – SHAKER FESTIVAL – PLONEOUR-LANVERN (29)
14.03 – LE POLE ETUDIANT – NANTES (44)
15.03 – LE ROCHER DE PALMER – CENON (33)
16.03 – GAROSNOW (Dj Set) – LUCHON (31)
29.03 – RADIOMEUH CIRCUS – LA CLUSAZ (74)
03.05 – LES NUITS BOTANIQUES – BRUXELLES (BE)
07.05 – LA GAITE LYRIQUE – PARIS (75)
11.05 – EMB SANNOIS – SANNOIS (95)
25.05 – TBA – STRASBOURG (67)
28.06 – CATALPA FESTIVAL – AUXERRE (89)
29.06 – TBA – ASPRES SUR BUECH (05)
03.08 – TBA – TRELINS (42)
10.08 – TBA – TREVOU TREGUIGNEC (22)